Explore Zambezi
Cập nhật do
vào lúc
July 24, 2018
Explore Zambezi by joining our experienced guided safari tour [tcb-script] if (typeof newrelic !== 'undefined') { newrelic.setCustomAttribute('pageVersion', '2r'); newrelic.setPageViewName('/pages/v2r/2290486', 'https://www.wishpond.com'); newrelic.setCustomAttribute('socialCampaignId', '2290486'); newrelic.setCustomAttribute('pageType', 'pages'); } [/tcb-script] [tcb-script] Wishpond = window.Wishpond || {}; Wishpond.remoteIp = "171.250.126.131"; [/tcb-script] [tcb-script]!function(t,e){"object"==typeof exports&&"undefined"!=typeof module?module.exports=e():"function"==typeof define&&define.amd?define(e):t.ES6Promise=e()}(this,function(){"use strict";function t(t){return"function"==typeof t||"object"==typeof t&&null!==t}function e(t){return"function"==typeof t}function n(t){H=t}function r(t){J=t}function o(){return function(){return process.nextTick(l)}}function i(){return void 0!==G?function(){G(l)}:c()}function s(){var t=0,e=new V(l),n=document.createTextNode("");return e.observe(n,{characterData:!0}),function(){n.data=t=++t%2}}function u(){var t=new MessageChannel;return t.port1.onmessage=l,function(){return t.port2.postMessage(0)}}function c(){var t=setTimeout;return function(){return t(l,1)}}function l(){for(var t=0;t<z;t+=2){(0,$[t])($[t+1]),$[t]=void 0,$[t+1]=void 0}z=0}function a(){try{var t=require,e=t("vertx");return G=e.runOnLoop||e.runOnContext,i()}catch(t){return c()}}function f(t,e){var n=arguments,r=this,o=new this.constructor(p);void 0===o[et]&&k(o);var i=r._state;return i?function(){var t=n[i-1];J(function(){return T(i,o,t,r._result)})}():S(r,o,t,e),o}function d(t){var e=this;if(t&&"object"==typeof t&&t.constructor===e)return t;var n=new e(p);return g(n,t),n}function p(){}function h(){return new TypeError("You cannot resolve a promise with itself")}function _(){return new TypeError("A promises callback cannot return that same promise.")}function v(t){try{return t.then}catch(t){return it.error=t,it}}function w(t,e,n,r){try{t.call(e,n,r)}catch(t){return t}}function m(t,e,n){J(function(t){var r=!1,o=w(n,e,function(n){r||(r=!0,e!==n?g(t,n):E(t,n))},function(e){r||(r=!0,j(t,e))},"Settle: "+(t._label||" unknown promise"));!r&&o&&(r=!0,j(t,o))},t)}function y(t,e){e._state===rt?E(t,e._result):e._state===ot?j(t,e._result):S(e,void 0,function(e){return g(t,e)},function(e){return j(t,e)})}function b(t,n,r){n.constructor===t.constructor&&r===f&&n.constructor.resolve===d?y(t,n):r===it?j(t,it.error):void 0===r?E(t,n):e(r)?m(t,n,r):E(t,n)}function g(e,n){e===n?j(e,h()):t(n)?b(e,n,v(n)):E(e,n)}function A(t){t._onerror&&t._onerror(t._result),x(t)}function E(t,e){t._state===nt&&(t._result=e,t._state=rt,0!==t._subscribers.length&&J(x,t))}function j(t,e){t._state===nt&&(t._state=ot,t._result=e,J(A,t))}function S(t,e,n,r){var o=t._subscribers,i=o.length;t._onerror=null,o[i]=e,o[i+rt]=n,o[i+ot]=r,0===i&&t._state&&J(x,t)}function x(t){var e=t._subscribers,n=t._state;if(0!==e.length){for(var r=void 0,o=void 0,i=t._result,s=0;s<e.length;s+=3)r=e[s],o=e[s+n],r?T(n,r,o,i):o(i);t._subscribers.length=0}}function P(){this.error=null}function O(t,e){try{return t(e)}catch(t){return st.error=t,st}}function T(t,n,r,o){var i=e(r),s=void 0,u=void 0,c=void 0,l=void 0;if(i){if(s=O(r,o),s===st?(l=!0,u=s.error,s=null):c=!0,n===s)return void j(n,_())}else s=o,c=!0;n._state!==nt||(i&&c?g(n,s):l?j(n,u):t===rt?E(n,s):t===ot&&j(n,s))}function C(t,e){try{e(function(e){g(t,e)},function(e){j(t,e)})}catch(e){j(t,e)}}function M(){return ut++}function k(t){t[et]=ut++,t._state=void 0,t._result=void 0,t._subscribers=[]}function F(t,e){this._instanceConstructor=t,this.promise=new t(p),this.promise[et]||k(this.promise),W(e)?(this._input=e,this.length=e.length,this._remaining=e.length,this._result=new Array(this.length),0===this.length?E(this.promise,this._result):(this.length=this.length||0,this._enumerate(),0===this._remaining&&E(this.promise,this._result))):j(this.promise,N())}function N(){return new Error("Array Methods must be provided an Array")}function Y(t){return new F(this,t).promise}function q(t){var e=this;return new e(W(t)?function(n,r){for(var o=t.length,i=0;i<o;i++)e.resolve(t[i]).then(n,r)}:function(t,e){return e(new TypeError("You must pass an array to race."))})}function B(t){var e=this,n=new e(p);return j(n,t),n}function L(){throw new TypeError("You must pass a resolver function as the first argument to the promise constructor")}function D(){throw new TypeError("Failed to construct 'Promise': Please use the 'new' operator, this object constructor cannot be called as a function.")}function I(t){this[et]=M(),this._result=this._state=void 0,this._subscribers=[],p!==t&&("function"!=typeof t&&L(),this instanceof I?C(this,t):D())}function K(){var t=void 0;if("undefined"!=typeof global)t=global;else if("undefined"!=typeof self)t=self;else try{t=Function("return this")()}catch(t){throw new Error("polyfill failed because global object is unavailable in this environment")}var e=t.Promise;if(e){var n=null;try{n=Object.prototype.toString.call(e.resolve())}catch(t){}if("[object Promise]"===n&&!e.cast)return}t.Promise=I}var U=void 0;U=Array.isArray?Array.isArray:function(t){return"[object Array]"===Object.prototype.toString.call(t)};var W=U,z=0,G=void 0,H=void 0,J=function(t,e){$[z]=t,$[z+1]=e,2===(z+=2)&&(H?H(l):tt())},Q="undefined"!=typeof window?window:void 0,R=Q||{},V=R.MutationObserver||R.WebKitMutationObserver,X="undefined"==typeof self&&"undefined"!=typeof process&&"[object process]"==={}.toString.call(process),Z="undefined"!=typeof Uint8ClampedArray&&"undefined"!=typeof importScripts&&"undefined"!=typeof MessageChannel,$=new Array(1e3),tt=void 0;tt=X?o():V?s():Z?u():void 0===Q&&"function"==typeof require?a():c();var et=Math.random().toString(36).substring(16),nt=void 0,rt=1,ot=2,it=new P,st=new P,ut=0;return F.prototype._enumerate=function(){for(var t=this.length,e=this._input,n=0;this._state===nt&&n<t;n++)this._eachEntry(e[n],n)},F.prototype._eachEntry=function(t,e){var n=this._instanceConstructor,r=n.resolve;if(r===d){var o=v(t);if(o===f&&t._state!==nt)this._settledAt(t._state,e,t._result);else if("function"!=typeof o)this._remaining–,this._result[e]=t;else if(n===I){var i=new n(p);b(i,t,o),this._willSettleAt(i,e)}else this._willSettleAt(new n(function(e){return e(t)}),e)}else this._willSettleAt(r(t),e)},F.prototype._settledAt=function(t,e,n){var r=this.promise;r._state===nt&&(this._remaining–,t===ot?j(r,n):this._result[e]=n),0===this._remaining&&E(r,this._result)},F.prototype._willSettleAt=function(t,e){var n=this;S(t,void 0,function(t){return n._settledAt(rt,e,t)},function(t){return n._settledAt(ot,e,t)})},I.all=Y,I.race=q,I.resolve=d,I.reject=B,I._setScheduler=n,I._setAsap=r,I._asap=J,I.prototype={constructor:I,then:f,"catch":function(t){return this.then(null,t)}},I.polyfill=K,I.Promise=I,I}),ES6Promise.polyfill(),function(){window._s=function(t,e,n){var r,o,i,s,u,c,l,a,f,d,p;if(null==(r=window._s)._scripts&&(r._scripts={}),null==t){d={},c=window._s._scripts;for(o in c)p=c[o],d[o]=p.src;return d}return"[object Object]"===Object.prototype.toString.call(t)?window._s._options=t:"[object Array]"===Object.prototype.toString.call(t)?Promise.all(function(){var e,n,r;for(r=[],e=0,n=t.length;e<n;e++)i=t[e],r.push(_s(i));return r}()):(s=t,!1===e?null!=window._s._scripts[s]?null!=n&&(n?window._s._scripts[s].resolve():window._s._scripts[s].reject(new Error("script failed to load – "+s))):(f=null,a=null,u=new Promise(function(t,e){return null!=n?n?t():e(new Error("script failed to load – "+s)):(f=t,a=e)}),window._s._scripts[s]={promise:u,resolve:f,reject:a}):null!=e&&null==window._s._scripts[s]&&(window._s._scripts[s]={src:e,promise:new Promise(function(t,r){var o,i,s;return null!=(null!=(s=window._s._options)?s.loadScript:void 0)?window._s._options.loadScript(e,t,r,n):(null==(o=window._s)._head&&(o._head=document.getElementsByTagName("head")[0]),i=document.createElement("script"),null!=n&&(i.id=n),i.src=e,i.type="text/javascript",i.onload=function(){return t()},i.onerror=function(t){return r(t)},window._s._head.insertBefore(i,window._s._head.lastChild))})}),(null!=(l=window._s._scripts[s])?l.promise:void 0)?window._s._scripts[s].promise:new Promise(function(t,e){return e(new Error("script failed to load – "+s))}))}}.call(this),function(){!function(){var t,e,n,r,o,i,s;for(e=[["Edge"],["Chrome"],["MSIE","Explorer"],["Trident","Explorer"],["Firefox"],["Safari"],["Opera"]],i=null,r=0,o=e.length;r<o;r++)if(t=e[r],-1!==navigator.userAgent.indexOf(t[0])){i=(t[1]||t[0]).toLowerCase();break}s=document.createElement("div"),s.style.display="flex","flex"===s.style.display&&"explorer"!==i||(n="no-flexbox"),document.documentElement.className+=" "+(i||"other")+"-browser "+(n||"")}()}.call(this),function(){}.call(this);[/tcb-script] [tcb-script type="text/javascript" src="//cdn.wishpond.net/connect.js?artisanEnabled=false&campaignType=landing_page&merchantId=1389024&onWhiteLabelPlan=true&poweredByDestination=https%3A%2F%2Fwww.wishpond.com%2Fsignup%3Fdemo_plan%3Dtrue&poweredByLinkEnabled=true&socialCampaignId=2290486&writeKey=8f74ed26c136″ id="connectjs"][/tcb-script] [tcb-script type="text/javascript" src="//d30itml3t0pwpf.cloudfront.net/assets/pages_v2r-85da2e02a05d85a1eddff521b6a97cf5c56f20159b62d5efd373f48b5c7fd342.js" id="app"][/tcb-script] [tcb-script type="text/javascript" src="//cdn.jsdelivr.net/jquery/1.10.2/jquery-1.10.2.min.js" id="jquery"][/tcb-script] [tcb-script]_s('connectjs', false);_s('app', false);_s('jquery', false);[/tcb-script] [tcb-script src="https://caichien.com/mtc.js" async="" data-source="mautic"][/tcb-script][tcb-script data-source="mautic"]disable_notification = true;[/tcb-script] [tcb-noscript]
Javascript is disabled
Sorry, but this page needs Javascript to run. [/tcb-noscript] QUESTIONS? CALL US AT 1-855-925-2967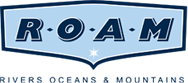 Explore Zambezi –
Sign up for the full itinerary below.
Get ready for an
Unbelievable Adventure
First Name *
Last Name
Email *
Phone Number
GET THE FULL ITINERARY⬇ LEARN MORE ⬇
Your browser does not support the video element.

Revolutionizing Adventure Travel For 35 Years

Well-Organized Adventures With No Work On Your End

Customized Activities For All Your Interests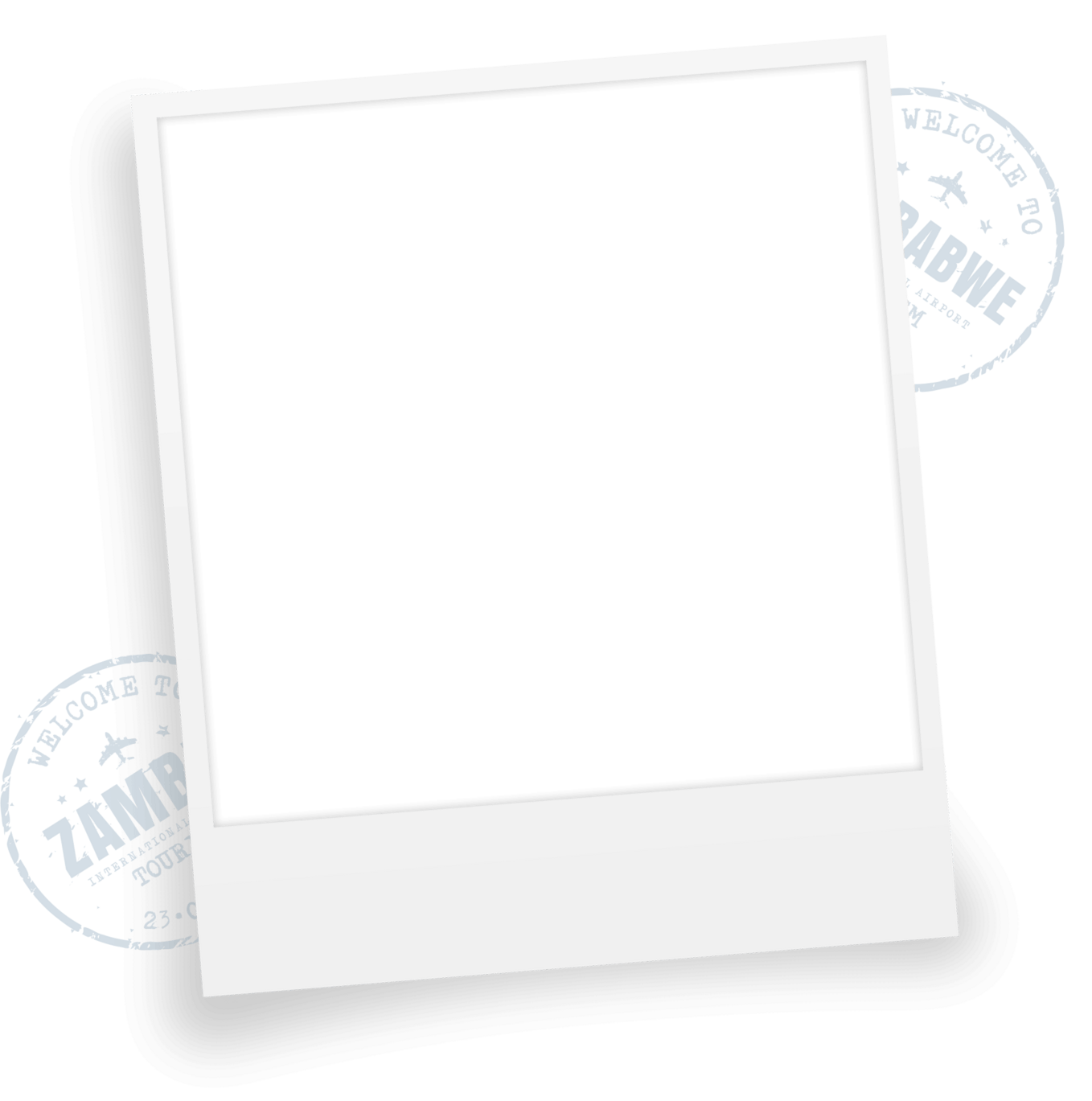 Itinerary At A Glance
Zambezi River Explorer
Indulge your senses for three nights at the Imbabala Zambezi Safari Lodge
Visit the famous Chobe National Park in Botswana
Visit a Elephant Camp for two nights where you will stay in luxurious safari tents, and walk with a cheetah
Plunge into the Devil's Pool in Zambia
Explore the Zambezi and Batoka Gorge on a 3-night river water rafting adventure
River rafting exploration, walking safaris and driving safari tours
Optional Extensions to Hwange's finest fly-in safari camps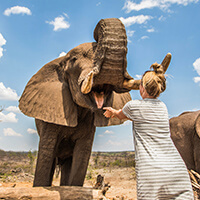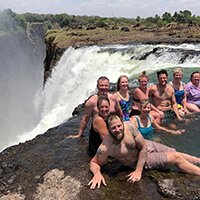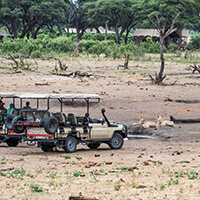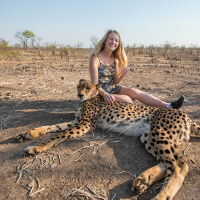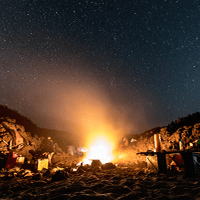 GET THE FULL ITINERARY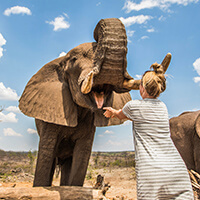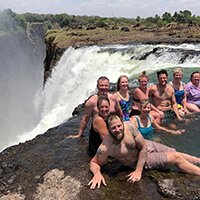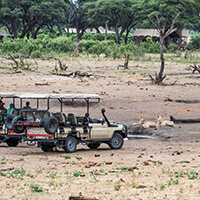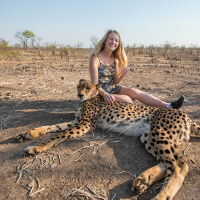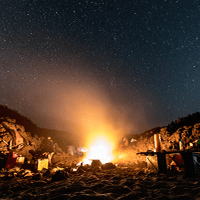 GET THE FULL ITINERARY
Accommodations Included
Luxurious Safari Camps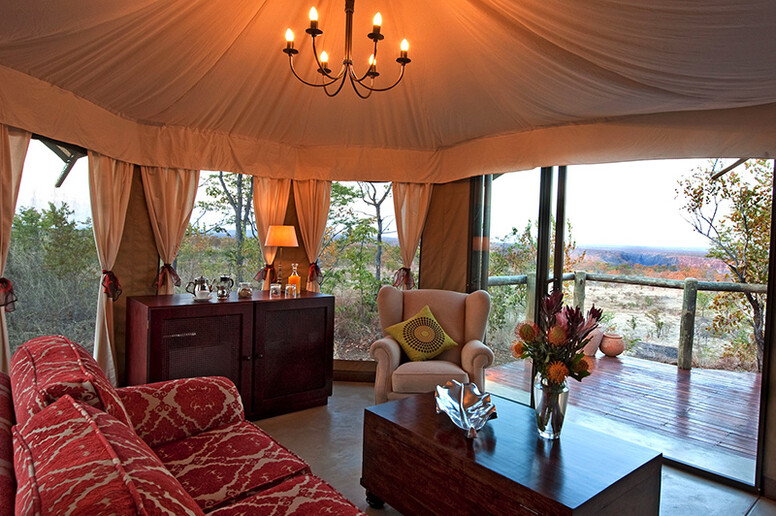 Elephant Camp Zimbabwe
Elephant camp is situated only 10 minutes from Victoria Falls. With an emphasis on exclusivity, the luxury tented suites all have private decks and plunge pools. The suites are all equipped with indoor and outdoor showers, huge baths, private lounges, mini bar and air conditioning.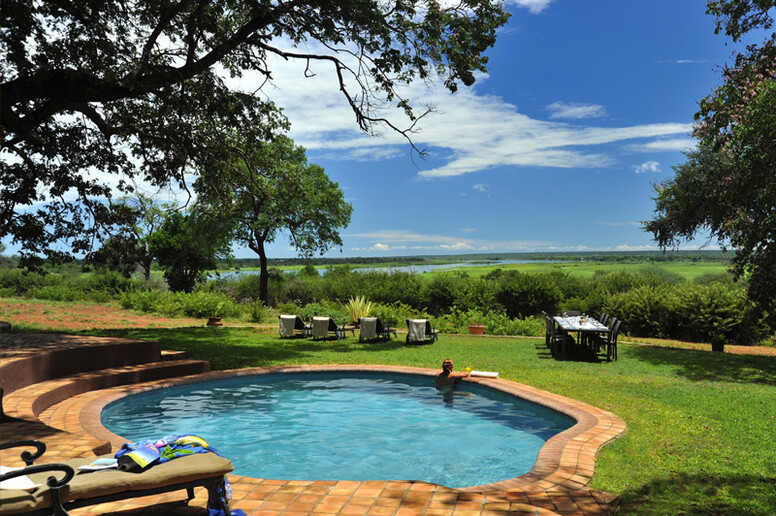 Imbabala Safari Lodge
Imbabala Zambezi Safari Lodge offers a friendly vibe and a true "African Safari Experience." Situated within earshot of the upper Zambezi's many grunting hippos and colorful birds, this unpretentious safari lodge is the perfect basecamp for day & night safaris and river cruises.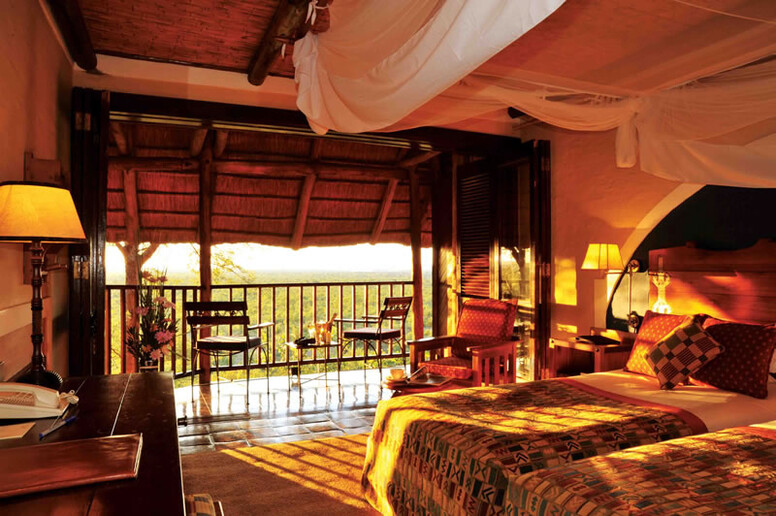 Victoria Falls Safari Lodge
Victoria Falls Safari Lodge was Voted "Best Safari Lodge" in Zimbabwe for 17 consecutive years and listed on Conde Nast Travellers Gold List. Set high on a natural plateau, Victoria Falls Safari Lodge is just four kilometers from the thundering Victoria Falls, Southern Africa's foremost attraction.
[tcb-noscript]
[/tcb-noscript]GET THE FULL ITINERARY [tcb-script] _s(["connectjs","app"]).then(function() { Honeybadger.configure({ api_key: '1167d87eb8b1f986ff3d8cd28766b434', environment: 'production_pages_v2r', ssl: true, onerror: true });window.wishpondApp = Wishpond.V2('#wp-html', '#wp-css');wishpondApp.init({"id":2290486,"variationId":2522911,"title":"C#1 Zambezi Explorer – Itinerary Offer","shareUrl":"http://wshe.es/LCfdCNLz","authorisation":{"type":"email"},"type":"landing_page","fileUrl":"","gaParams":"type=landing_page&mid=1389024&pid=1113″,"bookie":{"base":"https://bookie.wishpond.com/v1/social_campaigns/2290486″,"enter":"https://bookie.wishpond.com/v1/entries","poll":"https://bookie.wishpond.com/v1/poll","trigger":"https://bookie.wishpond.com/v1/triggers","referral_code":"https://bookie.wishpond.com/v1/referral_codes"},"variationVersionId":16291}, _wp('base').attr('href'));new Wishpond.V2.Page(wishpondApp, /^\/$/, 0, {"slug":"","type":"participation","fetchURL":"https://www.wishpond.com/pages/v2r/2290486.json?index=0″,"cache":{"guard":1531328102.8976114,"key":"pc:914851:0″}});new Wishpond.V2.Page(wishpondApp, /^participated\/$/, 1, {"slug":"participated","type":"post_participation","fetchURL":"https://www.wishpond.com/pages/v2r/2290486.json?index=1″,"cache":{"guard":1531328102.8976114,"key":"pc:914851:1″},"requirements":["participation"]});wishpondApp.recordView();Wishpond.V2.Download.Dialog.config({"openText":"Open file in a new tab","cancelText":"Cancel"});wishpondApp.analyticsTrackers.start("wishpondApp.safe('(function(i,s,o,g,r,a,m){i[\\'GoogleAnalyticsObject\\']=r;i[r]=i[r]||function(){ (i[r].q=i[r].q||[]).push(arguments)},i[r].l=1*new Date();a=s.createElement(o), m=s.getElementsByTagName(o)[0];a.async=1;a.src=g;m.parentNode.insertBefore(a,m) })(window,document,\\'script\\',\\'//www.google-analytics.com/analytics.js\\',\\'ga\\'); ga(\\'create\\', \\'UA-17899204-1\\', {\\'name\\': \\'Wishpond\\'});');") wishpondApp.component('wpForm_8096109', {"countAsConversion":true,"autofocus":false,"autosubmit":false,"entryClosedMessage":"Entry is currently closed"});wishpondApp.component('wfcEmail_8055778', {"placeholder":"Email","key":"email","paramAlias":"email","maxlengthReachedMessage":"Maximum 256 characters"}).validate('required', true, 'This field is required').validate('regex', /^[a-zA-Z0-9._%+-][email protected]([a-zA-Z0-9-]+\.)+[a-zA-Z]{2,6}$/, 'Invalid Email');wishpondApp.component('wpcButton_2403312', {"actions":[{"type":"submit_form"},{"type":"post_entry_page"}],"countAsConversion":false,"entryClosedMessage":"Entry is currently closed"});wishpondApp.component('wfcFirstname_5856555', {"placeholder":"First Name","key":"first_name","paramAlias":"first_name","maxlengthReachedMessage":"Maximum 256 characters"}).validate('required', true, 'This field is required');wishpondApp.component('wfcLastname_8100522', {"placeholder":"Last Name","key":"last_name","paramAlias":"last_name","maxlengthReachedMessage":"Maximum 256 characters"});wishpondApp.component('wfcPhone_6452946', {"placeholder":"Phone Number","key":"phone_number","paramAlias":"phone_number","maxlengthReachedMessage":"Maximum 256 characters"});wishpondApp.component('wpcButton_4970460', {"actions":[{"type":"run_javascript","data":{"javascript":"wishpondApp.scrollTo('#wpcSection_5720786')"}}],"countAsConversion":false,"entryClosedMessage":"Entry is currently closed"});wishpondApp.component('wpcButton_3186893', {"actions":[{"type":"run_javascript","data":{"javascript":"window.open(\"tel:18559252967\", \"_parent\");"}}],"countAsConversion":false,"entryClosedMessage":"Entry is currently closed"});wishpondApp.component('wpcButton_8714743', {"actions":[{"type":"run_javascript","data":{"javascript":"wishpondApp.scrollTo('#wpcColumn_853785')\n"}}],"countAsConversion":false,"entryClosedMessage":"Entry is currently closed"});wishpondApp.component('wpcButton_8144637', {"actions":[{"type":"run_javascript","data":{"javascript":"wishpondApp.scrollTo('#wpcColumn_853785')\n"}}],"countAsConversion":false,"entryClosedMessage":"Entry is currently closed"});wishpondApp.component('wpcButton_345014', {"actions":[{"type":"run_javascript","data":{"javascript":"wishpondApp.scrollTo('#wpcColumn_853785')\n"}}],"countAsConversion":false,"entryClosedMessage":"Entry is currently closed"});wishpondApp.analyticsTrackers.start("", false) wishpondApp.router.go();wishpondApp.forms.autosubmit() _s('jquery').then(function() { _s(["jquery"]).then(function(){wishpondApp.safe('(function(){\n\n var parallax = document.querySelectorAll(\"#wpcSection_9421914\"),\n speed = 0.2;\n\nwindow.onscroll = function(){\n [].slice.call(parallax).forEach(function(el,i){\n var windowYOffset = window.pageYOffset, \n elementYOffset = el.offsetTop, elBackgrounPos = \"100% \" + (-(windowYOffset – elementYOffset) * speed – 5) + \"px\";\n\n el.style.backgroundPosition = elBackgrounPos;\n });\n };\n})();\n\n\n$(window).load(function(){\n\n var parallax = document.querySelectorAll(\"#wpcSection_9421914\"),\n speed = .8;\n console.log(\"Duck\");\n\n [].slice.call(parallax).forEach(function(el,i){\n var windowYOffset = window.pageYOffset, \n elementYOffset = el.offsetTop, elBackgrounPos = \"100% \" + (-(windowYOffset – elementYOffset) * speed – 5) + \"px\";\n\n el.style.backgroundPosition = elBackgrounPos;\n });\n\n});\n\n\n\n\n\n// GALLERY\n\nfunction preload(arrayOfImages) {\n $(arrayOfImages).each(function(){\n $(\'<img/>\')[0].src = this;\n // Alternatively you could use:\n // (new Image()).src = this;\n });\n}\n// Usage:\npreload([\n \'https://d30itml3t0pwpf.cloudfront.net/api/v3/medias/12717754/image/1600×1614%3E/1515545537.png\',\n \'https://d30itml3t0pwpf.cloudfront.net/api/v3/medias/12718639/image/opt/original/1515605063-834b45f5\',\n \'https://d30itml3t0pwpf.cloudfront.net/api/v3/medias/12718643/image/opt/original/1515605158-b0563cc7\',\n \'https://d30itml3t0pwpf.cloudfront.net/api/v3/medias/12718660/image/opt/original/1515605365-1efa8dae\',\n \'https://d30itml3t0pwpf.cloudfront.net/api/v3/medias/12718667/image/opt/original/1515605482-8f328a1b\',\n \'https://d30itml3t0pwpf.cloudfront.net/api/v3/medias/12718669/image/opt/original/1515605543-aeb386ce\',\n \'https://d30itml3t0pwpf.cloudfront.net/api/v3/medias/12718674/image/opt/original/1515605689-0215611b\',\n \'https://d30itml3t0pwpf.cloudfront.net/api/v3/medias/12718675/image/opt/original/1515605820-cc56383c\',\n \'https://d30itml3t0pwpf.cloudfront.net/api/v3/medias/12720145/image/1600×1614%3E/1515697863.png\'\n]);\n\n\n// GALLERY 1\n\n// ELEPHANT\n$(\'#wpcImage_4966740 img\').click(function(){\n $(\'#wpcImage_2085808\').css(\'background-image\', \'url(\"https://d30itml3t0pwpf.cloudfront.net/api/v3/medias/12717754/image/1600×1614%3E/1515545537.png\")\');\n});\n\n// WATERFALL\n$(\'#wpcImage_3691352 img\').click(function(){\n $(\'#wpcImage_2085808\').css(\'background-image\', \'url(\"https://d30itml3t0pwpf.cloudfront.net/api/v3/medias/12718639/image/opt/original/1515605063-834b45f5\")\');\n});\n\n// POOL\n$(\'#wpcImage_2168775 img\').click(function(){\n $(\'#wpcImage_2085808\').css(\'background-image\', \'url(\"https://d30itml3t0pwpf.cloudfront.net/api/v3/medias/12718643/image/opt/original/1515605158-b0563cc7\")\');\n});\n\n// MOUNTAINS\n$(\'#wpcImage_6827232 img\').click(function(){\n $(\'#wpcImage_2085808\').css(\'background-image\', \'url(\"https://d30itml3t0pwpf.cloudfront.net/api/v3/medias/12720145/image/1600×1614%3E/1515697863.png\")\');\n});\n\n// BOATS\n$(\'#wpcImage_2972335 img\').click(function(){\n $(\'#wpcImage_2085808\').css(\'background-image\', \'url(\"https://d30itml3t0pwpf.cloudfront.net/api/v3/medias/12718667/image/opt/original/1515605482-8f328a1b\")\');\n});\n\n// CARS\n$(\'#wpcImage_832700 img\').click(function(){\n $(\'#wpcImage_2085808\').css(\'background-image\', \'url(\"https://d30itml3t0pwpf.cloudfront.net/api/v3/medias/12718669/image/opt/original/1515605543-aeb386ce\")\');\n});\n\n// CHEAT\n$(\'#wpcImage_7548328 img\').click(function(){\n $(\'#wpcImage_2085808\').css(\'background-image\', \'url(\"https://d30itml3t0pwpf.cloudfront.net/api/v3/medias/12718674/image/opt/original/1515605689-0215611b\")\');\n});\n\n// FIRE\n$(\'#wpcImage_620309 img\').click(function(){\n $(\'#wpcImage_2085808\').css(\'background-image\', \'url(\"https://d30itml3t0pwpf.cloudfront.net/api/v3/medias/12718675/image/opt/original/1515605820-cc56383c\")\');\n});\n\n\n\n// GALLERY 2\n\n// ELEPHANT\n$(\'#wpcImage_1643535 img\').click(function(){\n $(\'#wpcImage_4534773\').css(\'background-image\', \'url(\"https://d30itml3t0pwpf.cloudfront.net/api/v3/medias/12717754/image/1600×1614%3E/1515545537.png\")\');\n});\n\n// WATERFALL\n$(\'#wpcImage_9986572 img\').click(function(){\n $(\'#wpcImage_4534773\').css(\'background-image\', \'url(\"https://d30itml3t0pwpf.cloudfront.net/api/v3/medias/12718639/image/opt/original/1515605063-834b45f5\")\');\n});\n\n// POOL\n$(\'#wpcImage_2309546 img\').click(function(){\n $(\'#wpcImage_4534773\').css(\'background-image\', \'url(\"https://d30itml3t0pwpf.cloudfront.net/api/v3/medias/12718643/image/opt/original/1515605158-b0563cc7\")\');\n});\n\n// MOUNTAINS\n$(\'#wpcImage_606788 img\').click(function(){\n $(\'#wpcImage_4534773\').css(\'background-image\', \'url(\"https://d30itml3t0pwpf.cloudfront.net/api/v3/medias/12720145/image/1600×1614%3E/1515697863.png\")\');\n});\n\n// BOATS\n$(\'#wpcImage_777991 img\').click(function(){\n $(\'#wpcImage_4534773\').css(\'background-image\', \'url(\"https://d30itml3t0pwpf.cloudfront.net/api/v3/medias/12718667/image/opt/original/1515605482-8f328a1b\")\');\n});\n\n// CARS\n$(\'#wpcImage_9548876 img\').click(function(){\n $(\'#wpcImage_4534773\').css(\'background-image\', \'url(\"https://d30itml3t0pwpf.cloudfront.net/api/v3/medias/12718669/image/opt/original/1515605543-aeb386ce\")\');\n});\n\n// CHEAT\n$(\'#wpcImage_4874297 img\').click(function(){\n $(\'#wpcImage_4534773\').css(\'background-image\', \'url(\"https://d30itml3t0pwpf.cloudfront.net/api/v3/medias/12718674/image/opt/original/1515605689-0215611b\")\');\n});\n\n// FIRE\n$(\'#wpcImage_7299412 img\').click(function(){\n $(\'#wpcImage_4534773\').css(\'background-image\', \'url(\"https://d30itml3t0pwpf.cloudfront.net/api/v3/medias/12718675/image/opt/original/1515605820-cc56383c\")\');\n});');});;_s('9331js', '//script.crazyegg.com/pages/scripts/0012/9331.js');_s('js', 'https://www.googletagmanager.com/gtag/js?id=AW-820796995');_s(["js"]).then(function(){wishpondApp.safe('window.dataLayer = window.dataLayer || [];\n function gtag(){dataLayer.push(arguments);}\n gtag(\'js\', new Date());\n\n gtag(\'config\', \'AW-820796995\');');wishpondApp.safe('!function(f,b,e,v,n,t,s)\n {if(f.fbq)return;n=f.fbq=function(){n.callMethod?\n n.callMethod.apply(n,arguments):n.queue.push(arguments)};\n if(!f._fbq)f._fbq=n;n.push=n;n.loaded=!0;n.version=\'2.0\';\n n.queue=[];t=b.createElement(e);t.async=!0;\n t.src=v;s=b.getElementsByTagName(e)[0];\n s.parentNode.insertBefore(t,s)}(window, document,\'script\',\n \'https://connect.facebook.net/en_US/fbevents.js\');\n fbq(\'init\', \'202440770337337\');\n fbq(\'track\', \'PageView\');');}); }); }, function(err) { document.write("<div class='script-error'><div class='alert alert-block alert-info'><h4>A critical script has been blocked Please disable your adblocker or whitelist this page to continue."); }); [/tcb-script]